Description
POY Spinning Machine
POY spinning machine adopted Newly designed Spin-Beam with less energy consumption by 30% compared with conventional ones.

Adopted Bottom mounted spin packs with better melt flow, better temperature evenness and less manpower required.

New type of poy machine quenching system providing smoother air blowing for the better yarn evenness.

The adjustable Air-Blowing area and Air Volume enabling further spinning process adjustment.

Fully Automatic Winders with precision winding, featuring higher successful changer-over rate and excellent bottom layer yarn unwinding and tail yarn shifting.

POY spinning machine such as polyester, PA6, Nylon POY spinning has guide Roller with Individual Control System (Movable Godet system in optional)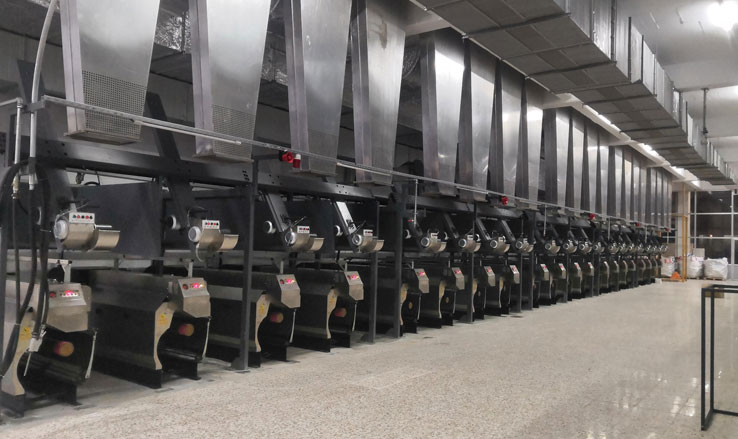 Descripetion about POY Spinning Machine
Material
PET
PA6
Denier(D) Range
50-600
40-70Process speed
Process speed
3200m/min
4300m/min
NO. of Positions
6 / 8 /10 / 12 positions(customized)
NO. of ENDS
8 /10 / 12 ends(customized)
Winders
Automatic
Grade class rate
up to grade class rate ≥98﹪,first class rate ≥95﹪,full package rate≥90﹪
Specifications of POY Spinning Machine
| | |
| --- | --- |
| Item | Specification |
| Place of origin | China |
| Brand name | JWELL |
| Model number | PET PA6 |
| Certification | CE ISO |
| Minimum order quantity | 1 SET |
| Packaging details | Wooden pallet packing |
| Delivery time | 90days |
| Payment terms | TT. LC |
POY Spinning Machine Application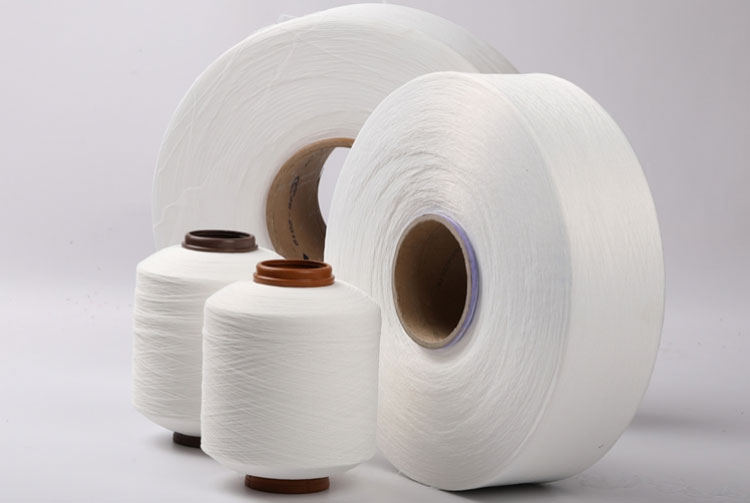 Filament is a continuous thread obtained by processing natural or chemical fibers, and has not undergone a cutting process.
Jwell machine uses POY as raw yarn, which is stretched and false-twisted to make DRAW TEXTURED YARN (DTY). Often have a certain degree of elasticity and contractility.
POY chemical fiber is widely used in the manufacture of clothing and industrial products. Due to its flame retardancy, flame-retardant polyester has a wide range of applications. In addition to its irreplaceable role in industrial textiles, architectural interiors, and interior decoration of vehicles, it also plays a lot of roles in the field of protective clothing. In addition to pure flame-retardant polyester, it can produce flame-retardant, waterproof, oil-repellent, anti-static and other multi-functional series products according to the special requirements of users.
POY Spinning Machine Performance and Advantages
1. Yarn spinning equipment adopts LTM type pin screw, domestic-made continuous melt CPF, thus extend the service life of spin packs.

2. Both top-mounted and bottom-mounted high-pressure rectangular and cup-shaped spin packs are available.
3. Unique planetary spinning pump and separately driving finish oil pump in the poy machine.
4. Evo and cross quench system with equably and stable flowing speed.
5. Individually controlled, imported inverter and components.
6. New adjustment GR, imported inverter and components.
Partially oriented yarns are made by melting extrusion (melting spinning) of polyester slicing or slicing. During poy spinning, the filaments are stretched or stretched up to five times their original size to Orient the polymer to achieve the desired uniformity, strength, shrinkage and elongation properties. Thus, the term POY refers to a multi-fiber that is only partially stretched. POY is generally less strong and less uniform than full oriented yarns (FOY). POY is mainly used for fabricating textured yarns, but also for weaving fabrics and warping.