Melt Spandex Spinning Machines
---
Description
Spandex Machine
Spandex is the earliest developed and most widely used variety among elastic fibers and the most mature production technology.
Normally two ways to make spandex yarn, dry spinning and melt spinning.
Dry-method uses solvents. Solvents not only damage the environment but also harm the human body. The residual toxic solvents in the products have been banned by the European Union for the use of dry-method spandex to make underwear. The melt yarn spinning machine's method does not use solvents, there are no three wastes in the production process through spandex machine, and the product does not contain toxic ingredients. It is "green spandex". Melt-spun spandex chips are the raw material for making this environmentally friendly spandex fiber, as technology in TPU polyurethane materials.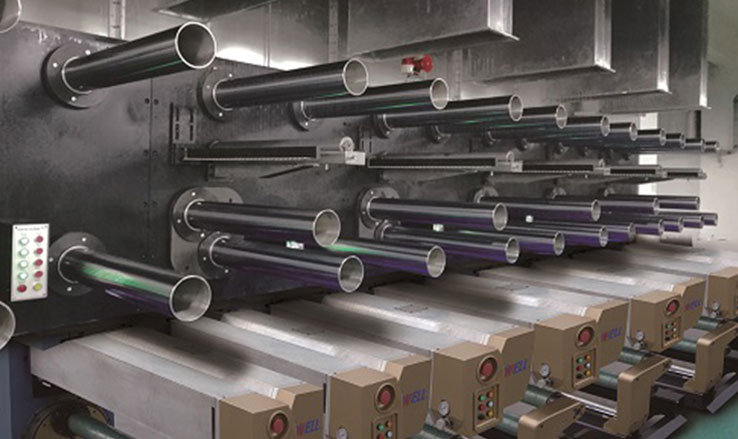 Description about Spandex Machine
| | |
| --- | --- |
| Material | TPU chips |
| Denier(D) Range | 15D, 20D, 30D, 40D |
| Mechanical speed | 1000m/min |
| NO. of Positions | 8 /10 positions |
| NO. of ENDS | 12/ 16 ends |
| Type of spin pack | bottom mounted |
| Winders | Automatic/Semi-automatic |
Specifications of Spandex Machine
| | |
| --- | --- |
| Item | Specification |
| Place of origin | China |
| Brand name | JWELL |
| Model number | Spandex Yarn |
| Minimum order quantity | 1 SET |
| Packaging details | Wooden pallet packing |
| Delivery time | 90days |
| Payment terms | TT. LC |
Spandex Machine Application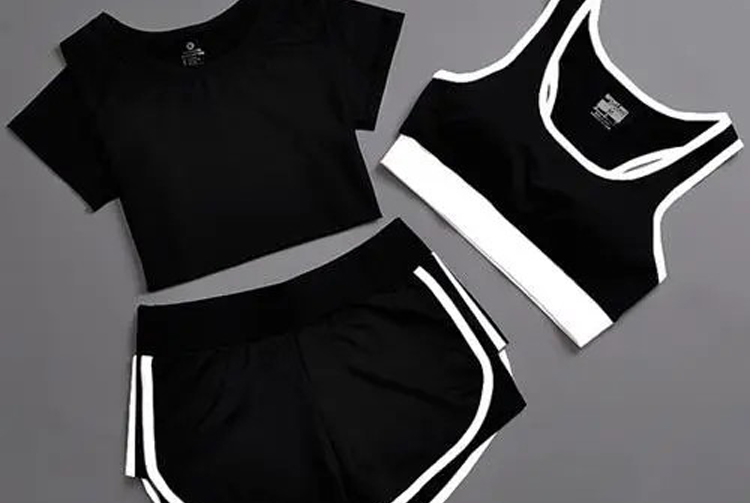 Melt spandex yarn is More comfortable and safety than dry spandex. It's very popular use for underwear/sports wear/ Yoga wear/baby wear.
The specification of spandex yarn can range from 11dtex to 3750dtex. The most commonly used specifications are 20D, 30D, 40D, 70D, and 140D. The percent of 40D is more than 50%. It is widely used in doubling, weft knitting, and warp knitting.
The amount of 70D is next only to 40D in the past few years, and it is mainly used in covering, cotton bale, and knitting; and in the past two years, 20D and 30D, etc. The proportion of fine denier yarns is growing very fast, especially in underwear, socks, and circular knitting machines.
140D/210D is widely used in lace, webbing, and socks; thicker denier yarns are mainly used for webbing. Besides, some foreign brands are widely used in diapers.
FAQ about Spandex Machine
 1.What's the raw material suitable?+
A1: Jwell machine can be used for TPU chips.
 2.How many years of experience does JWELL have?+ 3.Do you provide dry spinning and melt spinning?+
Spandex Machine Performance and Advantages
Melt spinning: small investment, easy process, environment-friendly, and for cloth of humans. Negative: only for 15-40D. Small capacity.
1. No water Consumption in the melt-spun spandex process.
2. No harmful solvents DMAC and DMF Consumption, process is clean.
3. No solvent used in the melt-spun spandex process, no Solvent residue of melt spandex yarn, it's green and safe.
4. The melt-spun spandex is environmentally friendly and degradable.
5. Melt-spun spandex feels soft and wears comfortable with good resilience.
Spandex Machine Working Process
The production methods of spandex machine include melt extrusion, reaction spinning, solution dry spinning and solution wet spinning. Each method involves the initial step of monomer reaction to form a prepolymer. The prepolymer then further reacts in various ways and pulls to produce the growth fiber.