Description
FDY Spinning Machine
FDY, FULLY DRAWN YARN. Bring in the stretching effect in the spinning process through the FDY spinning machine, a wound yarn with high orientation and medium crystallinity can be obtained, which is a fully drawn yarn. Conventional fully drawn yarns such as polyester and nylon belong to chemical fiber filaments.
FDY fabric feels smooth and soft and is often used to weave silk fabrics. It has a wide range of uses in clothing and home textiles. Low-speed spinning and high-speed stretching and winding can be used. The two FDY yarn manufacturing machine processes are completed on spinning and stretching combined machines. This production line has low production costs, stable quality of finished products, few hair breaks, and good dyeing uniformity.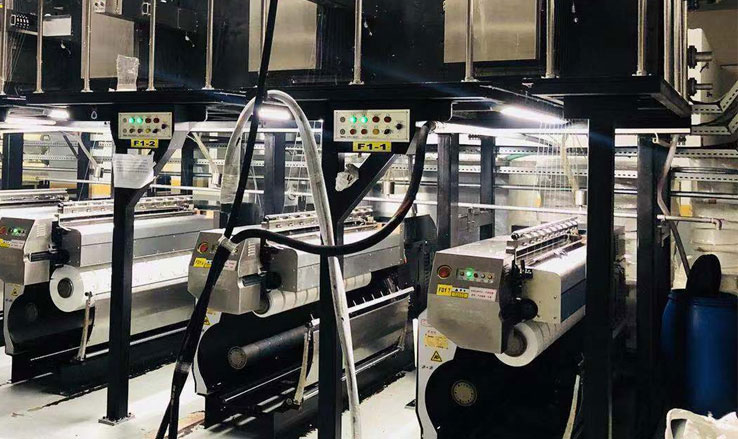 Description about FDY Spinning Machine
| | |
| --- | --- |
| Material | PET |
| Denier(D) Range | 50-600 |
| Process speed | 4200m/min |
| NO. of Positions | 6 / 8 /10 / 12 positions(customized) |
| NO. of ENDS | 8 /10 / 12 ends(customized) |
| Winders | Automatic |
| Grade class rate | up to grade class rate ≥98﹪, first class rate ≥95﹪, full package rate≥90﹪ |
Specifications of FDY Spinning Machine
| | |
| --- | --- |
| Item | Specification |
| Place of origin | China |
| Brand name | JWELL |
| Model number | PET FDY |
| Certification | CE ISO |
| Minimum order quantity | 1 SET |
| Packaging details | Wooden pallet packing |
| Delivery time | 90days |
| Payment terms | TT. LC |
FDY Spinning Machine Application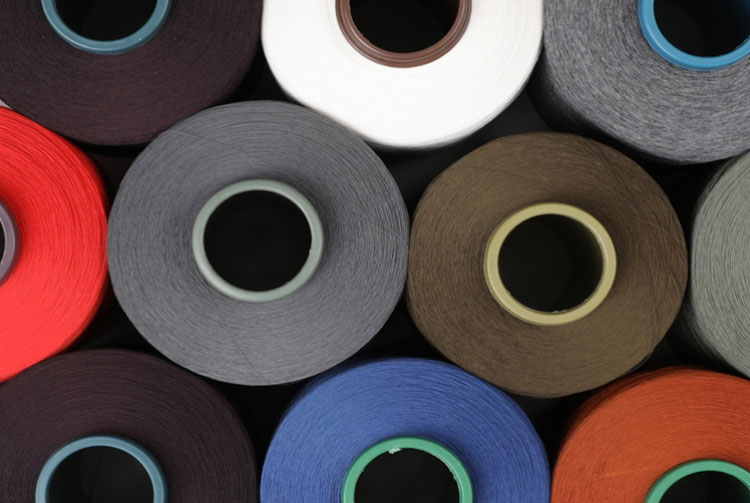 The clothes we wear now are made of various materials and fabrics, and clothes tailored from different fabrics have different visual effects and feel. Regarding polyester filament, it can be said that this is a kind of fabric produced by the polyester FDY spinning machines we often see.
1. Clothing products: The traditional use of polyester filament is to imitate silk, used for women's shirts, men's and women's outerwear, skirts, pajamas, and silk scarves.
2. Bedding: used as quilts, pillowcases, sheets, bedspreads, mosquito nets, tablecloths, and cotton wool, etc.
3. Decorative articles: used as sofa cloth, furniture cloth, curtain cloth, window screen cloth, wall cloth, carpet, poncho, umbrella cloth, and car interior decoration cloth, etc.
4. Industrial supplies: used as sewing threads, cords, conveyor belts, canvas, geotextiles, filter cloths, tents, nets, ropes, etc.
FAQ about FDY Spinning Machine
 1. What's the raw material suitable?

+A1: Jwell machinery can be used for PET recycle bottle flakes, PET virgin chips, PET recycle chips.
 2. Can you provide high-speed winder?+ 3. How many years of experience does JWELL have?+
FDY Spinning Machine Performance and Advantages
FDY yarn spinning machine including PP FDY spinning machine device:

Qunching Chamber, Yarn Duct, first heat roller, second The godet roller, and the Auto-winder.


Added above the corridor for oiling, move the yarn guide and spindle in front of the first heating godet roller by setting the extension rod to move the spinning center line outward; at the same time, the first heat roller and the second godet roller are retained. The silk roller rotates around 4 to 5 times to further shift the spinning center line, and then the tow enters the winding head to realize winding.
FDY Yarn Manufacturing Process
The production process of fully drawn yarn (FDY) is similar to that of partially oriented yarn, except that the process itself combines drawing and heat setting to produce the yarn at a higher spinning speed. This PP FDY spinning machine allows stability through orientation and crystallization. Produced by continuous polymerization process of FDY spinning machine. All critical yarn properties such as strength, elongation, wurst variation and boiling water shrinkage are closely monitored and controlled. Controlled interweaving allows the yarn to be twisted or starched in subsequent operations.