Description
BCF Spinning Machine
Using PA6, PET, and PP as raw materials, BCF Spinning Machine adopts one-step process of spinning, drafting, and deformations to produce BCF yarn; PP raw materials can be added recycled materials, reduce the cost and PET raw material can be used in 100% bottle flakes.
PP fiber is the quality with the greatest development potential among the four major synthetic fibers, and it is already the second largest synthetic fiber variety. Polypropylene can be divided into staple fiber, filament, non-woven material, tobacco tow, bulk continuous filament, and so on.
BCF is a bulky continuous filament from a filament extruder line. The production routes can be divided into the following three types:
One-step method: continuous spinning, drawing, texturing, winding process

Three-step method: combined spinning and stretching, combined yarn deformation or spinning and winding, combined yarn stretching and deformation

Two-step method: Spinning is the same as conventional spinning, one winding bobbin has one color, and then three bobbins of different colors are combined and stretched or deformed into BCF.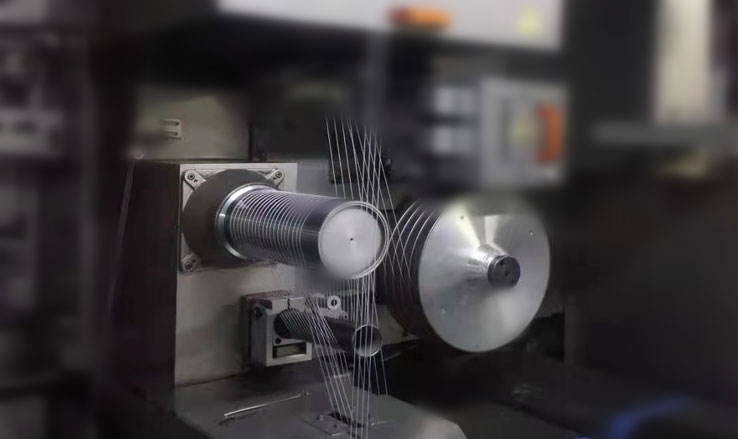 Description about BCF Spinning Machine
| | |
| --- | --- |
| Material | PP PET PA6 |
| Denier(D) Range | 600-3600 |
| Machanical speed | 2800m/min |
| NO. of Positions | 2/3 positions(customized) |
| Hot Godet Diamention | φ220mm |
| Expension Texturizer | Friction blade type or non-sheet type texturizer |
| Winders | Automatic |
Specifications of BCF Spinning Machine

| | |
| --- | --- |
| Item | Specification |
| Place of origin | China |
| Brand name | JWELL |
| Model number | PP |
| Certification | CE ISO |
| Minimum order quantity | 1 SET |
| Packaging details | Wooden pallet packing |
| Delivery time | 90days |
| Payment terms | TT. LC |
BCF Spinning Machine Application
The main application of PP polypropylene fiber is in the two fields, non-woven fabric, and carpet yarn. The application of PP fiber in carpet yarn is mainly in the form of BCF Yarn. Carpets are made of natural fibers such as cotton, linen, wool, silk, grass, etc., or chemical synthetic fibers, which are knitted, piled, or woven by manual or BCF yarn spinning equipment processes. Covering the ground of residences, hotels, stadiums, exhibition halls, vehicles, ships, airplanes, etc., has the effect of noise reduction, heat insulation, and decoration. Including hand-planted carpets, machine-made carpets, and handmade felt carpets.
FAQ about BCF Spinning Machine
 1.What kind material can be used for your production line?

+A1: PET / PP chips
 2.How long is the delivery date?+ 3.Can you provide service for the installation?+
BCF Spinning Machine Performance and Advantages
The combination of spinning, drawing, winding, and other modular equipment, to produced monochrome, carpet yarn; Equip the weight colour dosing system to ensure the unification of the colour.

New screw, barrel, special process design, suitable for the production of a variety of polymers.

The specially designed expanded spin pack is used to ensure the uniform distribution of spinning melt, flow smoothly.

A special rotary expanded conponent to improve the stability of BCF yarn.

Specially designed monomer suction system can discharge oligomer and lactam.

A new type of nozzle type changing device, and the optimized cooling drum between the coordination, to ensure excellent curl shaping.

The hot goldets use synchronous motor, high frequency heating, imported temperature control transmitter, to ensure the temperature.

With automatic winder system, the yarn tension is constant, with good transfer, yarn shape is excellent.